Grit & Grace
The Story of Rodeo Quincy
Just like the courageous, wild hearted spirits of history's most iconic cowgirls, Rodeo Quincy designs stand apart from traditional western wear. Each piece evokes timeless western heritage, whirlwind rodeo romance, and sultry Spanish soul. By blending the grit of the vintage buckaroo and grace of the modern cowgirl, every detail inspires wearers to be wild roses in a field of sunflowers – from the vivid colors and fearless fringe to the flashy hardware and stunning hand stitching.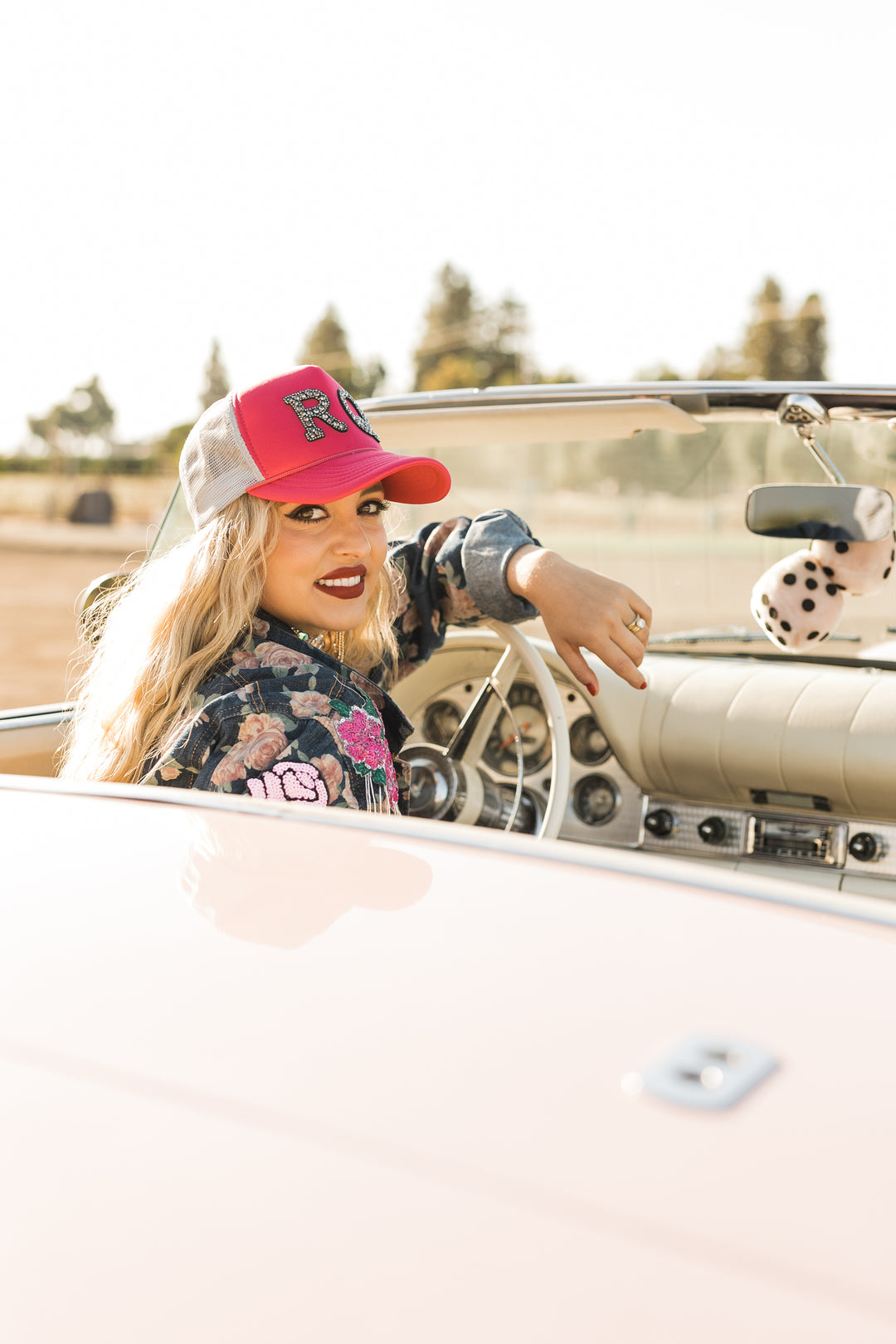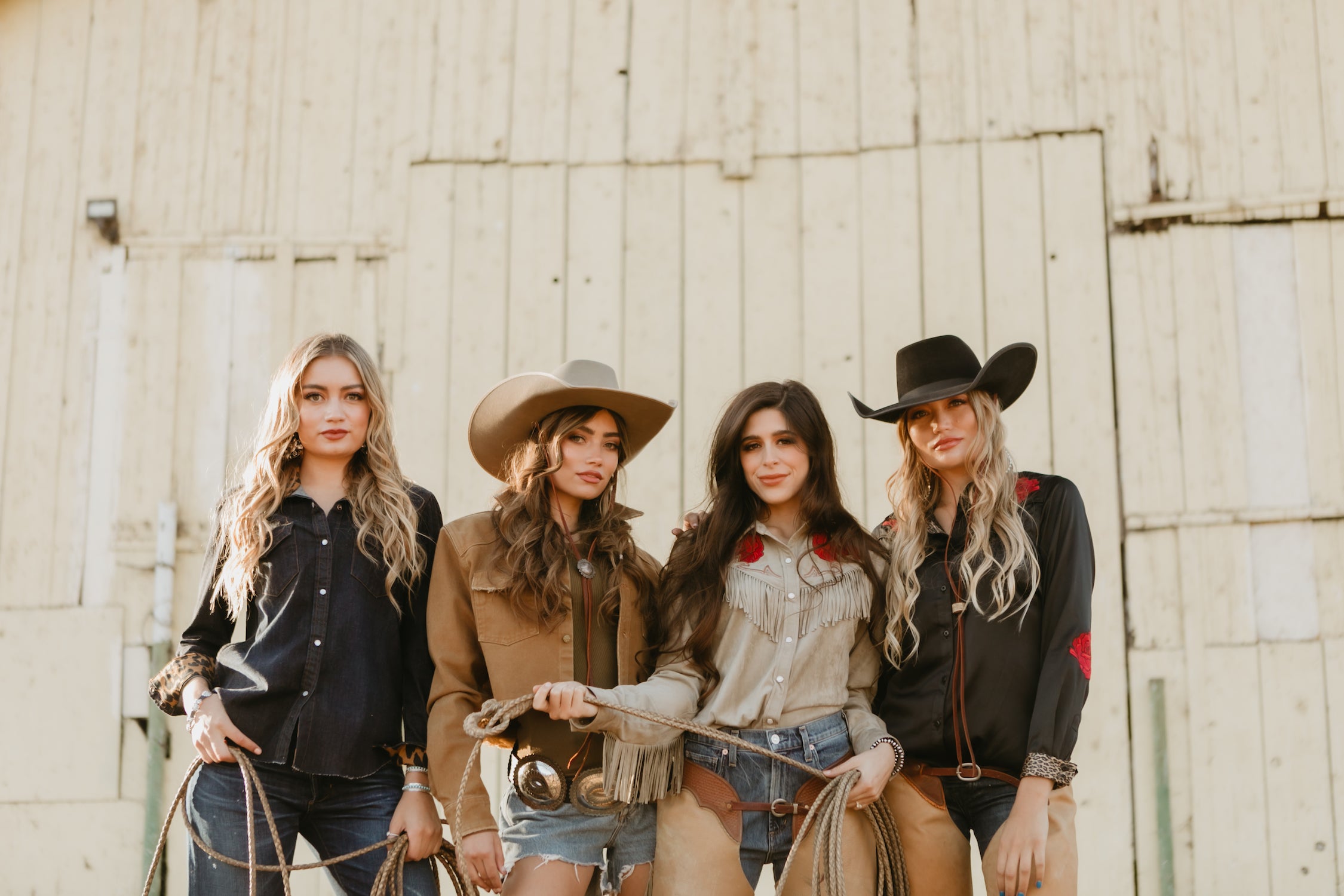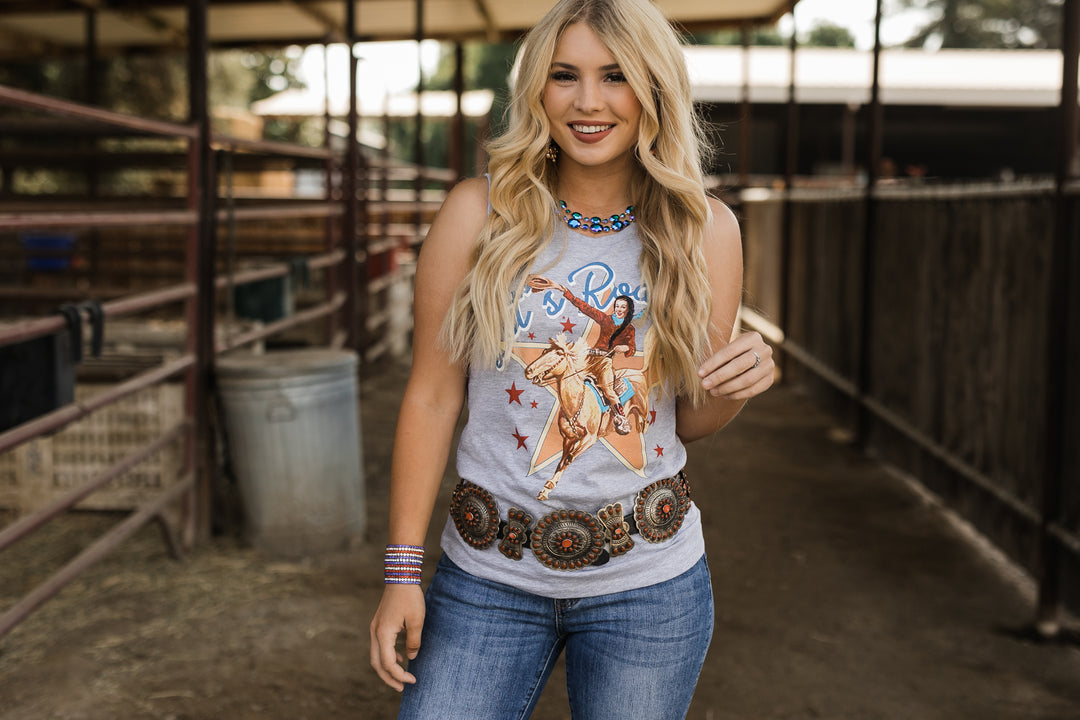 Western Fashion
For Bold and Spirited Cowgirls
Collections from Rodeo Quincy represent the pieces of yourself you never knew you were missing. Rooted deeply in the rich traditions of the American west, we believe in finding inspiration in unexpected places, the rebelliousness of individual expression, and uncompromising quality, craftsmanship and intricate detailing. We believe in the joyful empowerment sparked by these promises because beauty inspires the boldness of your inner cowgirl.
From the Heart of Quincy Freeman Eldridge
Descending from a long line of famed, passionate cowboys and cowgirls, and growing up on a picturesque cattle ranch in the Central Valley of California, rodeo is in Quincy's blood. With an impressive rodeo career under her belt, she used her gift of creativity and flair for fashion to create gorgeous collections for Ariat International, Wrangler and more before starting her namesake brand – Rodeo Quincy. At the heart of RQ is a collective of hardworking, faith-filled, and fun-loving cowgirls devoted to bringing the western lifestyle, heritage, and values to mainstream fashion.
Among her duties as CEO, Quincy is also a daughter, sister, aunt, wife, and a mother. Family means the most to Quincy and many of RQ's designs are inspired by them, particularly her late mother, Sally Marvel Freeman. Sally was a true western fashion icon, and her style legacy lives on in every RQ piece. In 2018, Quincy married the love of her life, a blue-eyed, Nevada cowboy and professional rodeo steer wrestler, Dakota Eldridge. Together, the couple has two young daughters, Sally Lou (2) and Ruby Rosita (1). The family resides in California where they enjoy spending time together with family and friends, traveling, rodeoing, and hunting.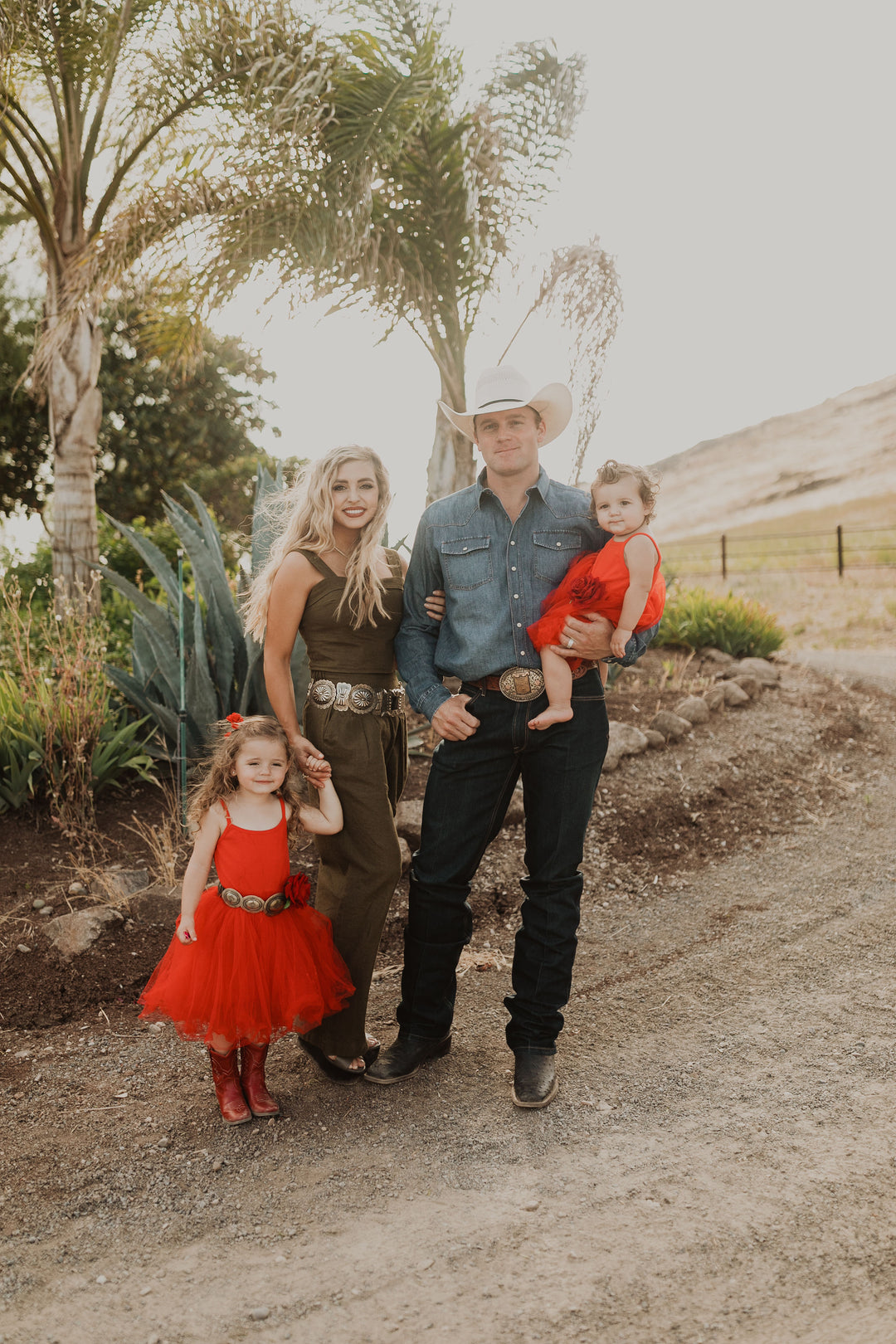 "I feel so extremely blessed to get to do what I love every single day in both the rodeo and fashion industries that I am so very passionate about. I am grateful for each and every customer and the endless support I receive from them, my family, and my friends. From the bottom of my heart, thank you and Vaya Con Dios"
~ Quincy Eldridge